privacy policy
>

privacy policy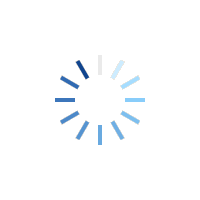 Privacy Policy of the website www.e-sangsin.com
Dear User, this page will provide information on how we manage your personal data through our website. We are providing this information not only to comply with legal data protection obligations established in Regulation (EU) 2016/679 or "Regulation", but also because we believe that protecting personal data is a fundamental value of our company activities, and we want to provide you with all information you could need to protect your privacy and control the use made of your data when you navigate our website.
Data Controller and Data Protection Officer
The Data Controller responsible for the processing of personal data, in other terms the party assuming the responsibility for decisions concerning the methods and purposes of processing is Sangsin Brake (hereinafter "Sangsin"), with legal domicile at via 90, Techno jungang-daero, Yuga-eup, Dalseong-gun, Daegu, Republic of Korea, 43023. The Data Controller may be contacted by writing to the email address jiyoon88@sangsin.com. or by telephone, calling the number +82 053.6108362.

The Data Protection Officer is the person appointed to monitor compliance with the regulation, and may be contacted by writing to the email address jiyoon88@sangsin.com or to the physical address of the Data Controller (specifying 'for the attention of the Data Protection Officer).
Information on personal data processing
When you visit or browse this website or use the services available herein, we may gather and process the following data relative to identified or identifiable natural persons in compliance with applicable legislation and the terms indicated below.
1. Form, newsletter and e-mail
1.1 Personal data collected

- First name and family name, user names and passwords, country of residence and other information which you may enter, at your discretion, after you have created your profile (such as street address, town/city, post code, region, employment, private individual or business profile type);
- E-mail address;

1.2 Purpose of processing

A) Account registration (e.g., when you sign up for and access the reserved area) and to let you use the services you request (in order to respond to your requests for support concerning our products); B) To respond to your requests (e.g., e-mail messages sent spontaneously by you to the Sangsin addresses indicated on the website to request information on Sangsin products, etc.), whereby the subsequent acquisition of the e-mail address used is implicit; C) To send you e-mail messages containing newsletters and commercial/promotional information concerning Sangsin products, and requests for your participation in market research and customer satisfaction surveys.

1.3 Whether provision of data is obligatory or facultative

The provision of the information indicated with an asterisk in the forms available on the website is necessary to permit us to fulfil your request. If this information is not provided or is incomplete, it will not be possible for us to provide you with the service requested. The provision of other information requested in the reserved area (concerning your profile) is facultative, and your choice not to provide said information will have no effect on the delivery of any services. The country of residence field must be compiled in the "request for information" form on the website in order to receive said information. Necessary in cases A) and B) in order to fulfil your request. If this information is not provided or is incomplete, it will not be possible to deliver the service requested. Optional in case C), to allow us to send you promotional messages regarding Sangsin products. Your choice not to provide this information will solely prevent you from receiving promotional material and will have no influence on your ability to browse the website or access the reserved area.

1.4 Method and place of processing

Processes related to the web services of this website are located in Republic of Korea. Your personal data will be predominantly processed with automated systems processed in a lawful (in accordance with the legal basis indicated), fair, commensurate and transparent manner in relation to the data subject and only to the extent necessary for the purposes specified. Specific security measures are implemented to prevent data loss and the illegal, incorrect or unauthorized usage of data.

1.5 Legal base of data processing

With respect to the purposes connected to the management of your requests and account registration, the processing of your personal data is necessary to implement pre-contractual activities in response to your request and for the stipulation of a contract. With respect to the purposes related to sending promotional messages, your personal data will only be processed if you have given your express consent for said processing (which you may withdraw at any time), provided by specifically requesting to receive promotional messages when compiling the request form.

1.6 Recipient of data

Your personal data will be processed by Sangsin personnel authorized to conduct said processing activities, and by Sangsin suppliers delivering services such as the technical administration of the website and hosting services, as acting data processors. The aforementioned parties will conduct all activities concerning data processing as instructed by Sangsin. The complete and up to date list of data processors may be requested from Sangsin by writing to any of the addresses given above.

1.7 Data storage period

For the period of time strictly necessary to pursue the purposes indicated, and in compliance with the time periods/limitations specified by law for the conservation of personal data. In the case of data processing for marketing purposes, your personal data will be kept until withdrawal of your consent, for a period of time not exceeding the maximum limits permitted by law or imposed by specific directives of data protection supervisory authorities.
2. Navigation
2.1 Personal data collected

IP address and navigation data;

2.2 Purpose of processing

Navigation on the website. The digital systems and software routines utilized in the operation and maintenance of this website acquire certain types of personal data as part of their normal functions, and the transmission of this data is implicit in the use of internet communication protocols. While this information is not gathered with the intent of being associated with identifiable data subjects, due to the nature and type of this information, it may be processed and correlated with data in the possession of third parties to identify users. This category of data includes IP addresses and domain names identifying the computers of users connecting to the website. Browsing data is used to obtain anonymised statistical information relative to the usage of the site to monitor the functionality of the site itself; The installation of technical/session cookies to improve the functionality of the website and of other cookies, as described in the cookie policy, which we recommend that you read and may be accessed with the following link.

2.3 Whether provision of data is obligatory or facultative

Necessary for browsing the website and accessing the various functions of the website.

2.4 Method and place of processing

Processes related to the web services of this website are located in Republic of Korea. Your personal data will be predominantly processed with automated systems processed in a lawful (in accordance with the legal basis indicated), fair, commensurate and transparent manner in relation to the data subject and only to the extent necessary for the purposes specified. Specific security measures are implemented to prevent data loss and the illegal, incorrect or unauthorized usage of data..

2.5 Legal base of data processing

Your data is processed to give you the tools needed to visit the website and access functionalities available.

2.6 Recipient of data

Your personal data will be processed by Sangsin personnel authorized to conduct said processing activities, and by Sangsin suppliers delivering services such as the technical administration of the website and hosting services, as acting data processors. The aforementioned parties will conduct all activities concerning data processing as instructed by Sangsin. The complete and up to date list of data processors may be requested from Sangsin by writing to any of the addresses given above.

2.7 Data storage period

For the session duration and the entire time the website is being used
Sangsin also includes a service the website for the identification of characteristics and specifications of vehicles (such as the brake pads/shoes and brake disks/drums installed on the vehicle, etc.) and of the relative Sangsin products usable on a specific vehicle. The license plate number of the vehicle is necessary to use this service. This information will not be kept or subjected to any further analysis by Sangsin, and will not be associated with vehicle registration information to identify natural persons.
Rights of the data subject
You have the right to obtain access to your personal data (right of access); to obtain your digital personal data in a structured, commonly used and machine-readable format and to transmit said data to another controller, where applicable (right to data portability); to request that your personal data is corrected, updated or modified (right to rectification); and to obtain the cancellation of your personal data (right to erasure), except where any exclusions to these rights apply. We would like to inform you that requests to delete data are subordinate to legal and document preservation laws in force imposed by laws and regulations. Where the processing of your personal data is subject to you consent, you may withdraw said consent at any time, where applicable (right to withdrawal of consent). You may, at any time, decide that you no longer wish to receive any further promotional/commercial material and object to the processing of your personal data for marketing purposes (right to object). You may also request the restriction of the processing of your personal data (right to restriction of processing). You may exercise any of the aforementioned rights by writing to the e-mail address of the Data Protection Officer, jiyoon88@sangsin.com, or to the postal address Sangsin Brake., 90, Techno jungang-daero, Yuga-eup, Dalseong-gun, Daegu, Republic of Korea, 43023., specifying "for the attention of the Data Protection Officer". When contacting us please remember to include your name, email address, postal address and/or phone number to be sure we can manage your request correctly. You have the right to lodge any complaints you may have regarding the methods with which your personal data is processed by contacting the national data protection supervisory organisation of the EU country in which you habitually reside or in which you believe the violation has occurred (www.garanteprivacy.it in Italy).
Revisions
This informative notice may be subject to future revision. Notification of any such modifications will be published on the website. Latest revision – September 2018